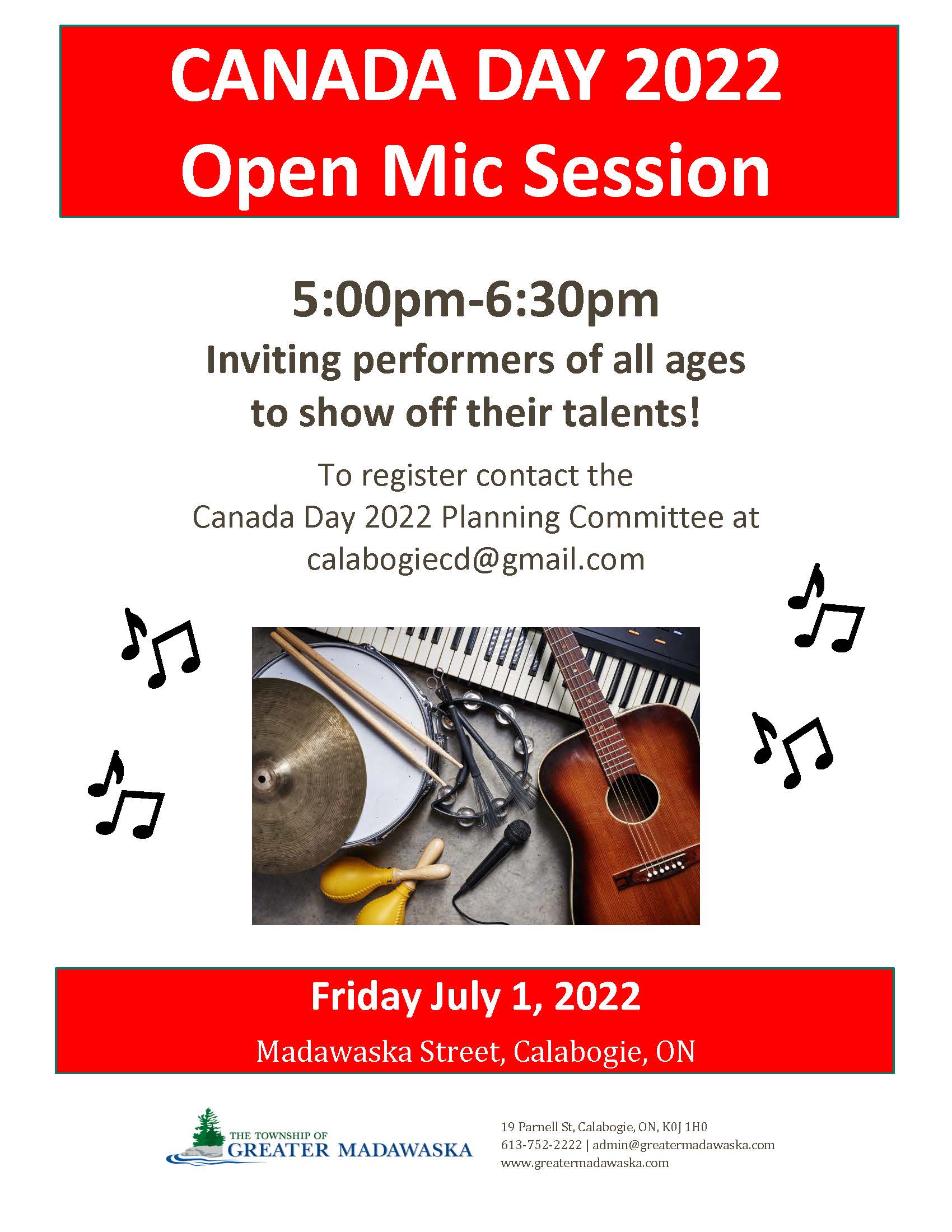 Posted on Thursday, June 02, 2022 10:14 AM
Canada Day Open Mic Session
5:00pm-6:30pm
Inviting performers of all ages
to show off their talents!
To register contact the
Canada Day 2022 Planning Committee at
Friday July 1, 2022
Madawaska Street, Calabogie, ON
Posted on Friday, May 13, 2022 02:25 PM
County of Renfrew Public Works
The County of Renfrew is undertaking the rehabilitation of County Road 508 (Calabogie Road). The Project is anticipated to commence May 16, 2022 and be completed June 24, 2022. The road works will require temporary single lane closures with alternating traffic. Temporary traffic signals or flagging will be in place during the lane closures.
Posted on Tuesday, May 10, 2022 04:04 PM
Half Loads will be lifted, effective Monday May 16, 2022.
Posted on Monday, May 02, 2022 09:38 AM
Are you on the Voters' List? Check voterlookup.ca to make sure!
Voting day for the Ontario Municipal and School Board Elections is
October 24, 2022
The Municipal Property Assessment Corporation (MPAC) is responsible for compiling information from eligible Ontario voters to create a Preliminary List of Electors for municipal and school board elections.
To make sure you are on the list and your information is accurate, visit voterlookup.ca to register, confirm details...
Subscribe to this page