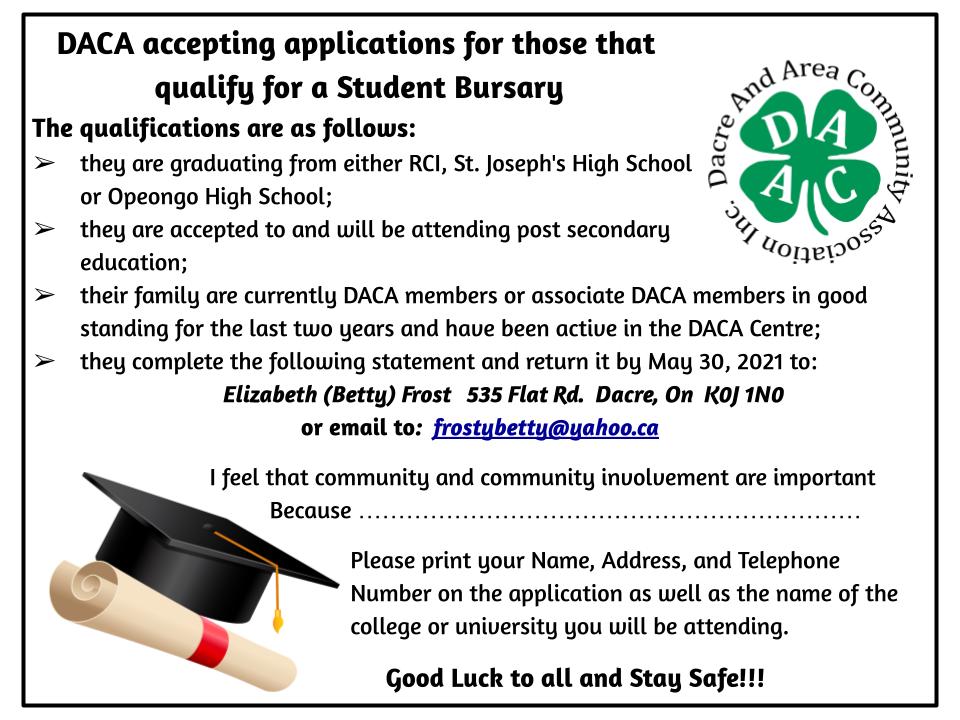 Posted on Thursday, April 28, 2022 01:14 PM
DACA accepting applications for those that qualify for a Student Bursary.
The qualifications are as follows:
they are graduating from either RCI, St. Joseph's High School, or Ogeongo High School;
they are accepted to and will be attending post secondary education;
their family are currently DACA members or associate DACA members in good standing for the last two years and have been active in the DACA Centre;
they complete the following statement and return it by May 30, 2022 to:
Elizabeth (Betty)...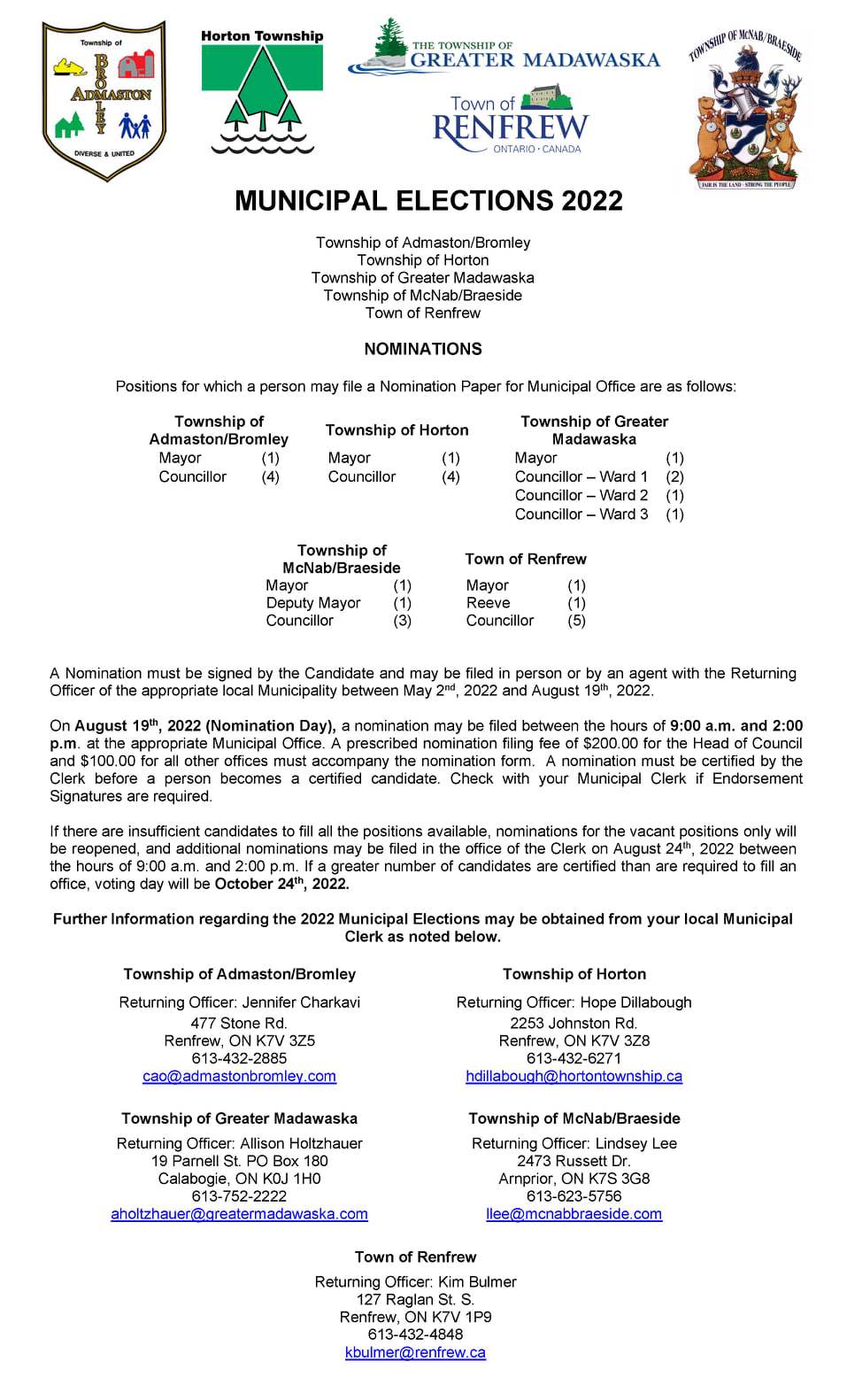 Posted on Tuesday, April 26, 2022 10:34 AM
Municipal Election 2022
Nominations
Positions for which a person may file a Nomination Paper for Municipal Office are as follows:
Mayor (1)
Councillor-Ward 1 (2)
Councillor-Ward 2 (1)
Councillor-Ward 3 (1)
A nomination must be signed by the Candidate and may be filed in perosn or by an agent with the Returning Officer between May 2, 2022 and August 19, 2022.
On August 19, 2022 (Nomination...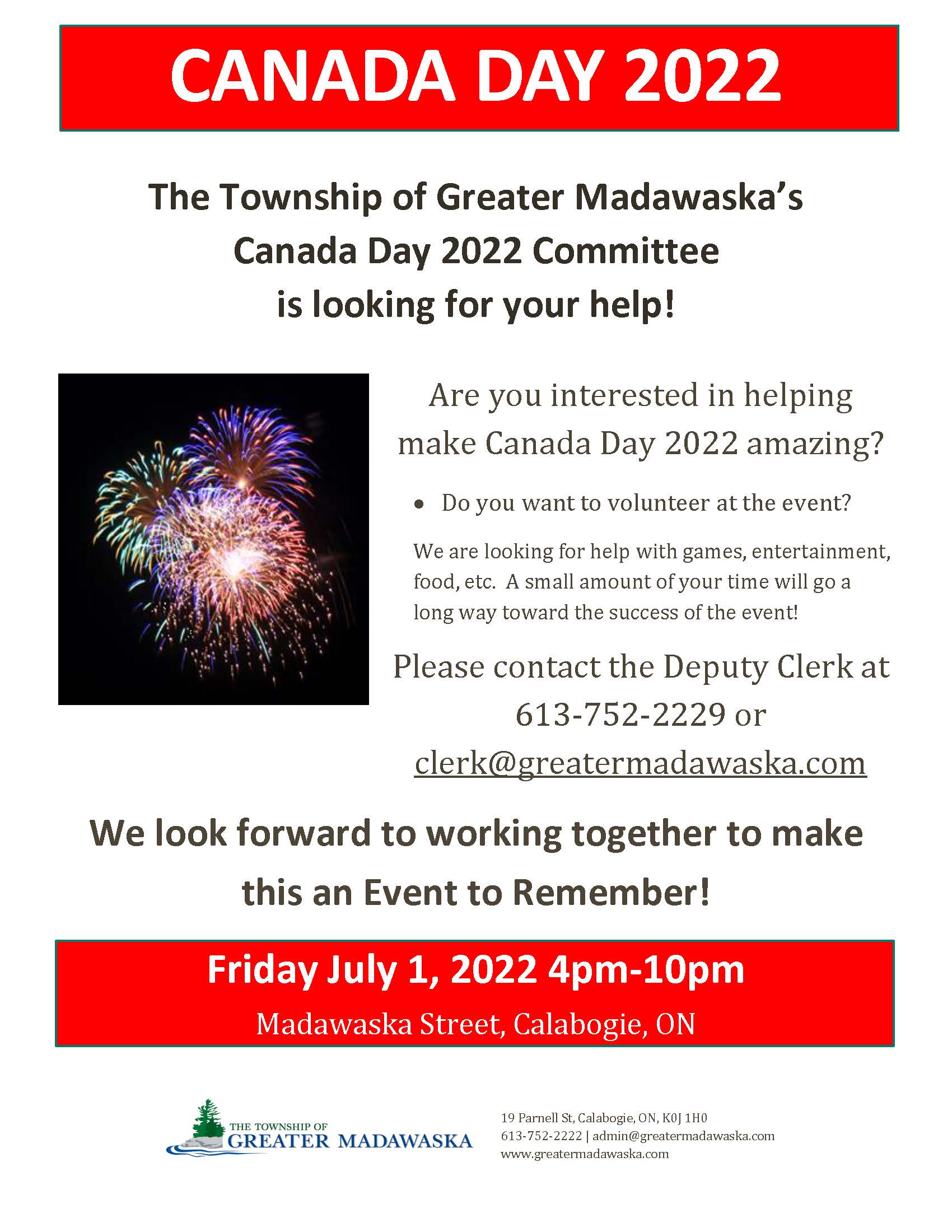 Posted on Monday, April 11, 2022 10:31 AM
The Township of Greater Madawaska's Canada Day 2022 Committee is looking for your help!
Are you interested in helping make Canada Day 2022 amazing!
Do you want to volunteer at the event?
We are looking for help with games, entertainment, food, etc.
A small amount of your time will go a long way toward the success of the event!
Please contact the Deputy Clerk at 613-752-2229 or by email.
We look forward to working together to make this an Event to Remember!
Friday July 1, 2022 4pm-10pm
Madawaska...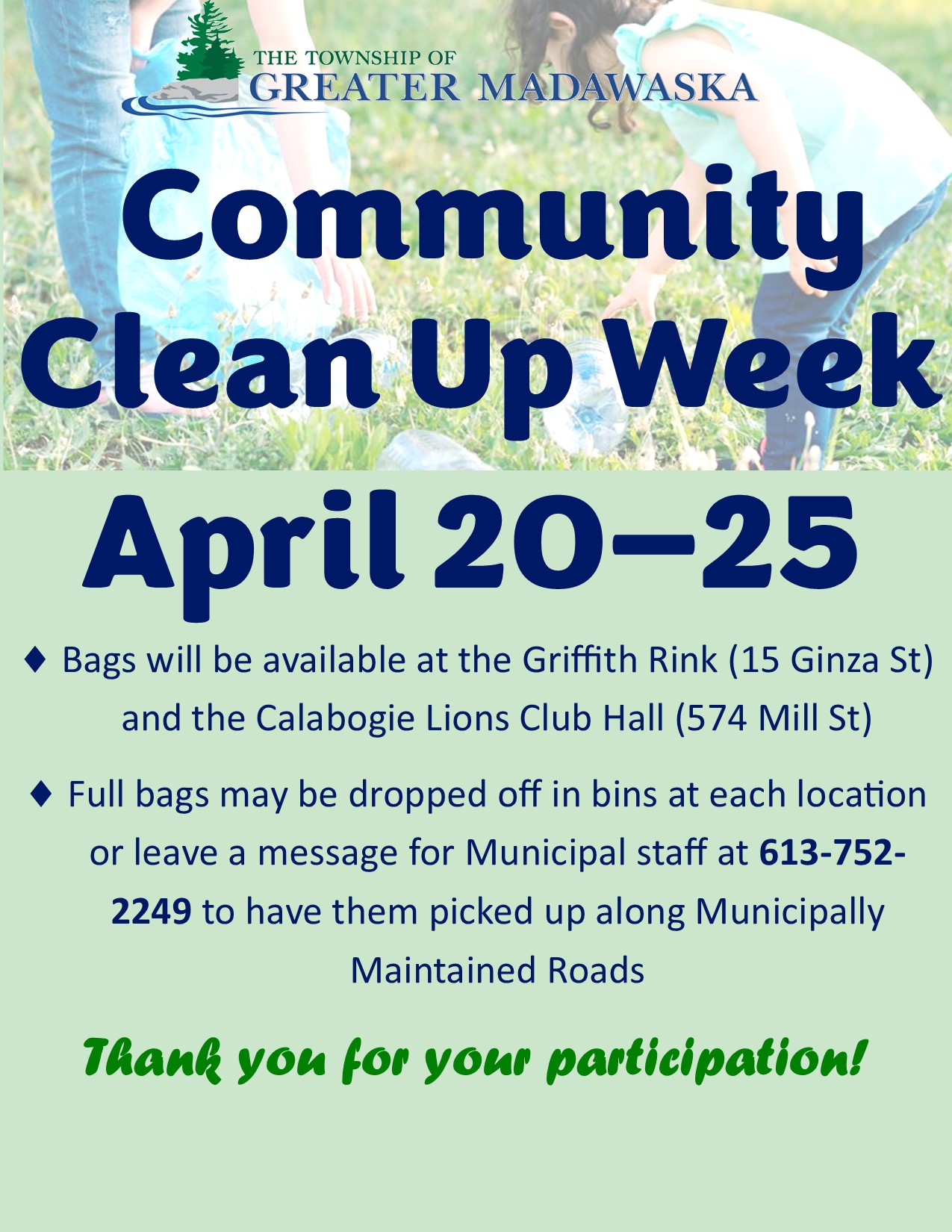 Posted on Thursday, March 31, 2022 03:02 PM
Community Clean Up Week April 20th to 25th
Bags will be available at the Griffith Rink (15 Ginza St) and the Calabogie Lions Club Hall (574 Mill St.).
Full bags may be dropped off in bins at each location or leave a message for Municipal Staff at 613-752-2249 to have them picked up along Municipally Maintained Roads.
Subscribe to this page