Posted on Wednesday, January 18, 2023 02:25 PM
Are you part of a non-profit group based in the Township of Greater Madawaska? Do you want your group in the spotlight? Head to our Community Groups and Service Clubs page for full details
Posted on Tuesday, January 17, 2023 09:45 AM
Notice of Public Meeting, February 9, 2023 at 3:00pm
Public Meeting At the request of the County of Renfrew (Approval Authority), the Township of Greater Madawaska will hold a public meeting to inform the public of the proposed subdivision application on February, 9th, 2023, at 3:00 p.m. at the Township of Greater Madawaska municipal office at 19 Parnell Street, Calabogie, ON K0J 1H0.
Notice can be viewed in full on the Public Meetings and Notices page of this website.
Subject Lands The...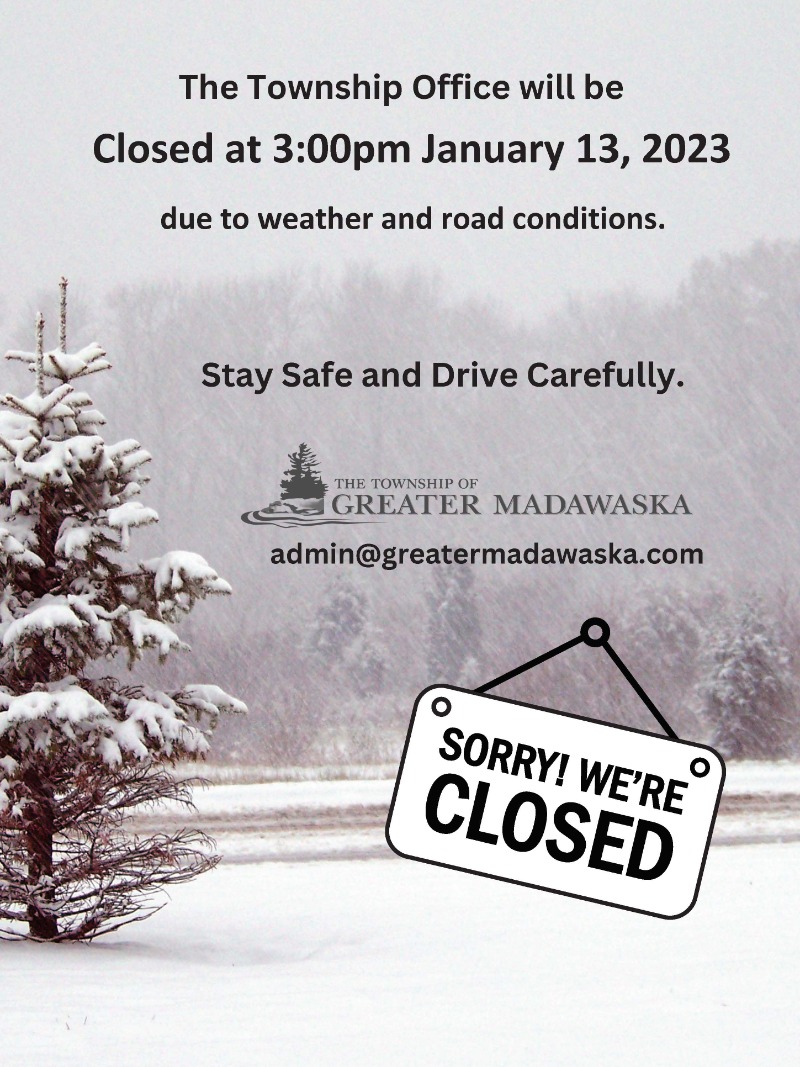 Posted on Friday, January 13, 2023 02:51 PM
The Township Office will closed at 3:00pm January 13, 2023
due to weather and road conditions.
Stay Safe and Drive Carefully.
Subscribe to this page