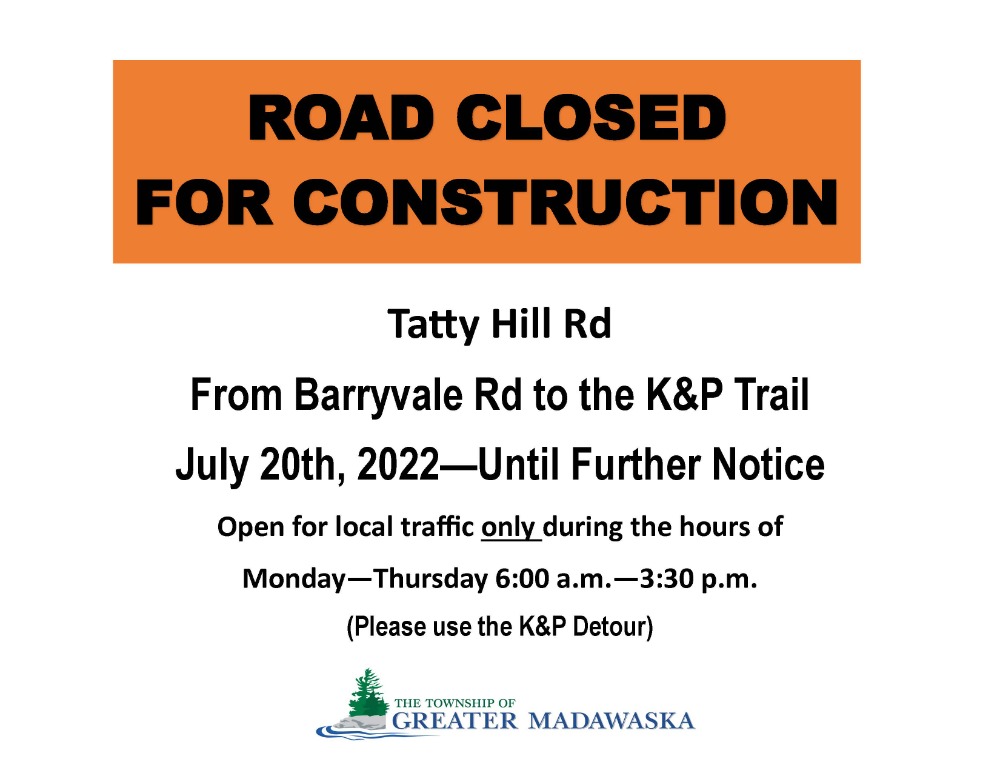 Posted on Tuesday, July 19, 2022 03:30 PM
NOTICE of ROAD CONSTRUCTION, Tatty Hill Road closed for construction, from Barryvale Rd to the K&P Trail, starting July 20th, 2022—Until Further Notice.
Open for local traffic only during the hours of Monday—Thursday 6:00 a.m.—3:30 p.m.
(Please use the K&P Detour)
Posted on Thursday, June 30, 2022 09:49 AM
Enterprise Renfrew County is offering FREE Virtual Workshops on the following topics:
Consumer Behaviour
Search Engine Optimization
Social Media
Marketing Basis
On Thursdays in July
July 7, 14, 21, & 28, 2022
11:00am to 12:00pm
To Register call or email, 613-639-5853, ercinfo@countyofrenfrew.on.ca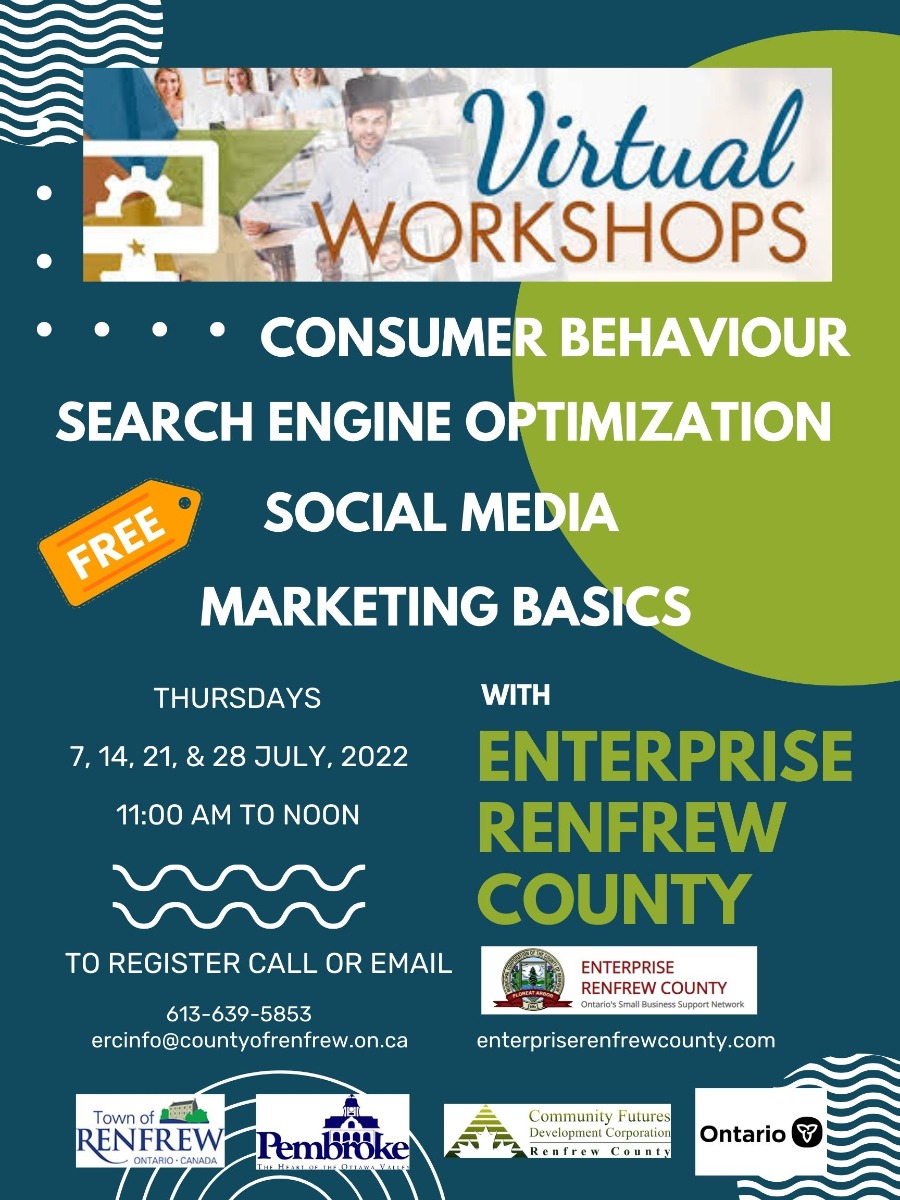 Posted on Thursday, June 30, 2022 09:06 AM
If any students are interested in achieving community service hours for school through DACA, please come out and lend a hand with the festivities. Duties may include helping with kids games and attractions. If interested come down to the DACA Center around 12:30 or 1:00pm and find Betty Frost or Lynn Gavin. Oh and of course there will be lots of fun to be had for everyone.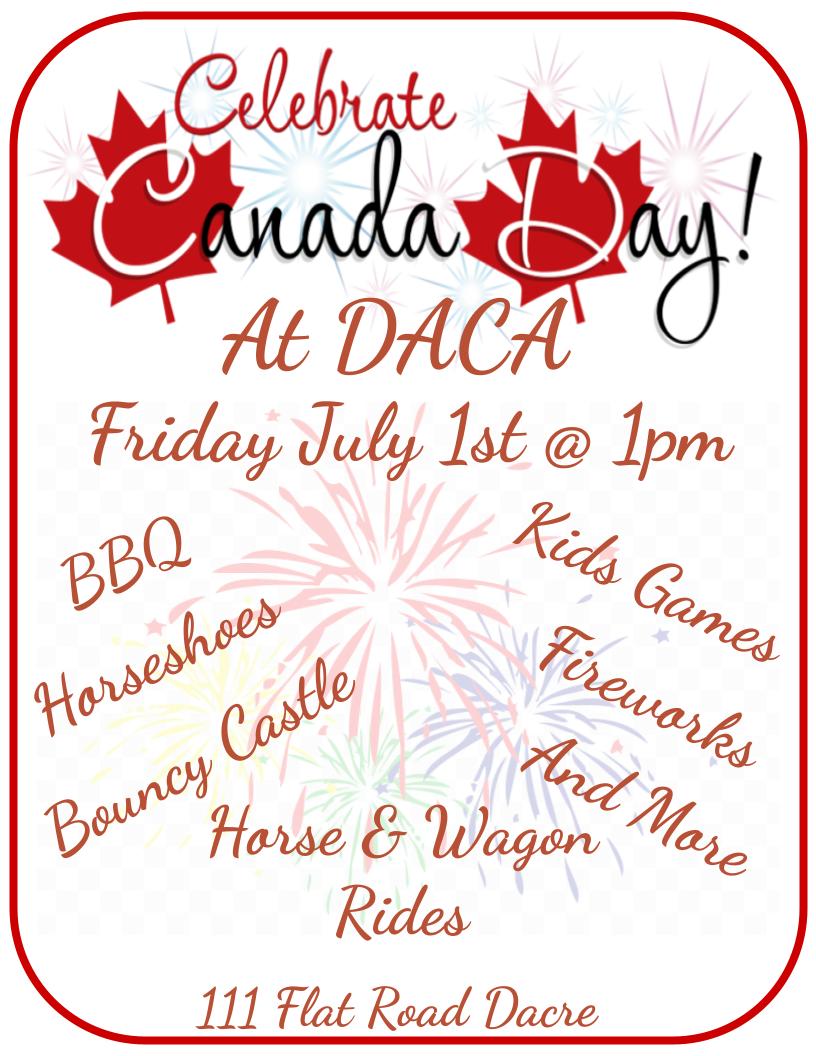 Posted on Wednesday, June 29, 2022 10:35 AM
NOTICE for Canada Day in Calabogie:
Please note there will be NO PARKING allowed at Heritage Point on July 1, 2022 from 2pm-11pm.
This is a requirement to ensure the safety all of people and property during the fireworks show.
Please also note that Madawaska Street will be closed to traffic 2pm-11pm.
Thank you in advance for everyone's cooperation.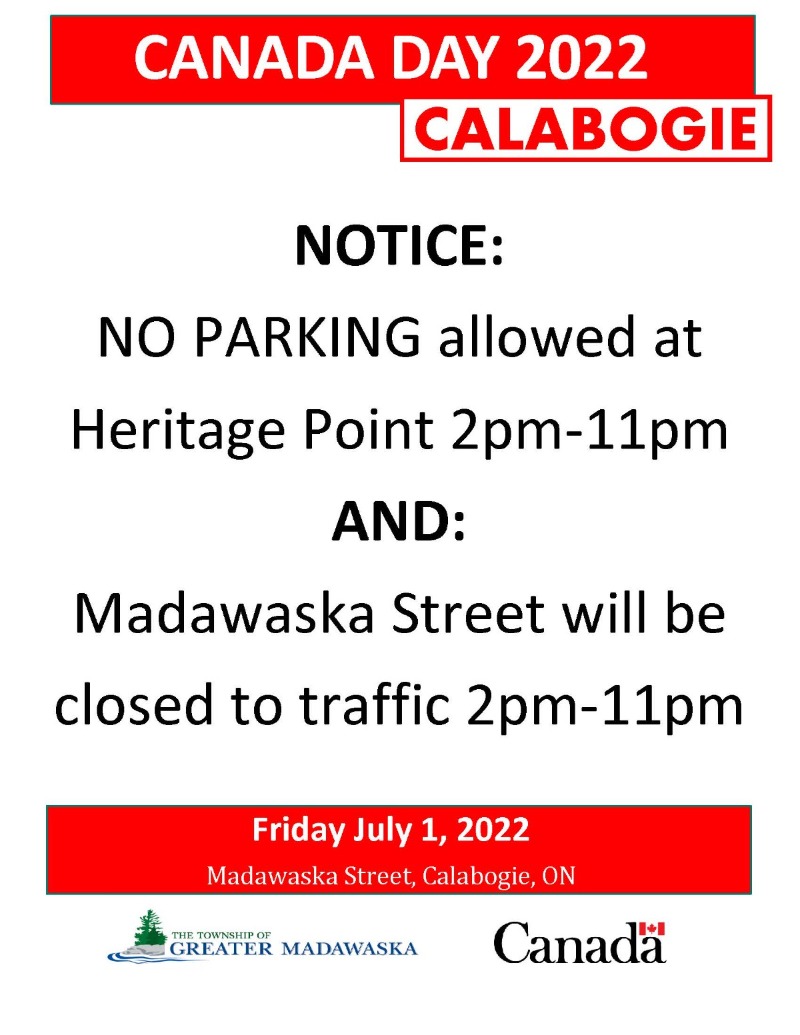 Posted on Thursday, June 23, 2022 01:15 PM
Notice of Brushing on K&P Trail
Friday, June 24, 2022 8:00am-5:00pm
Due to brushing, the K&P Trail between Barryvale Road and Tatty Hill Road, will be open for local traffic only.
Please use Tatty Hill Road as a detour.
Thank you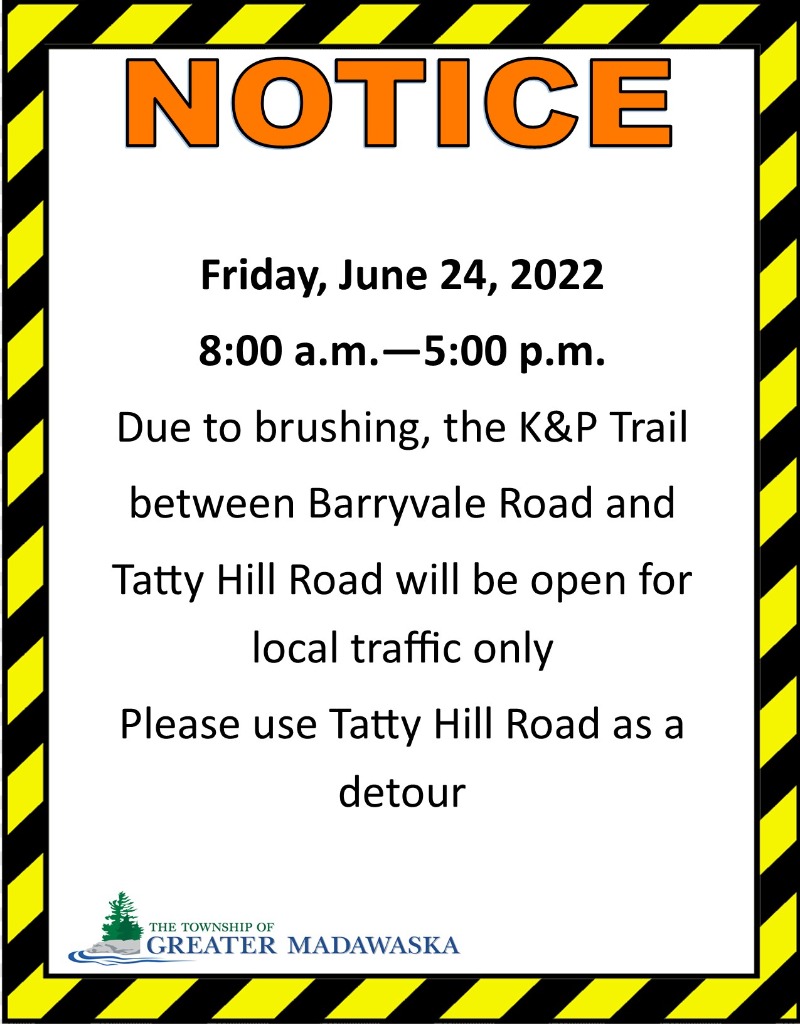 Subscribe to this page