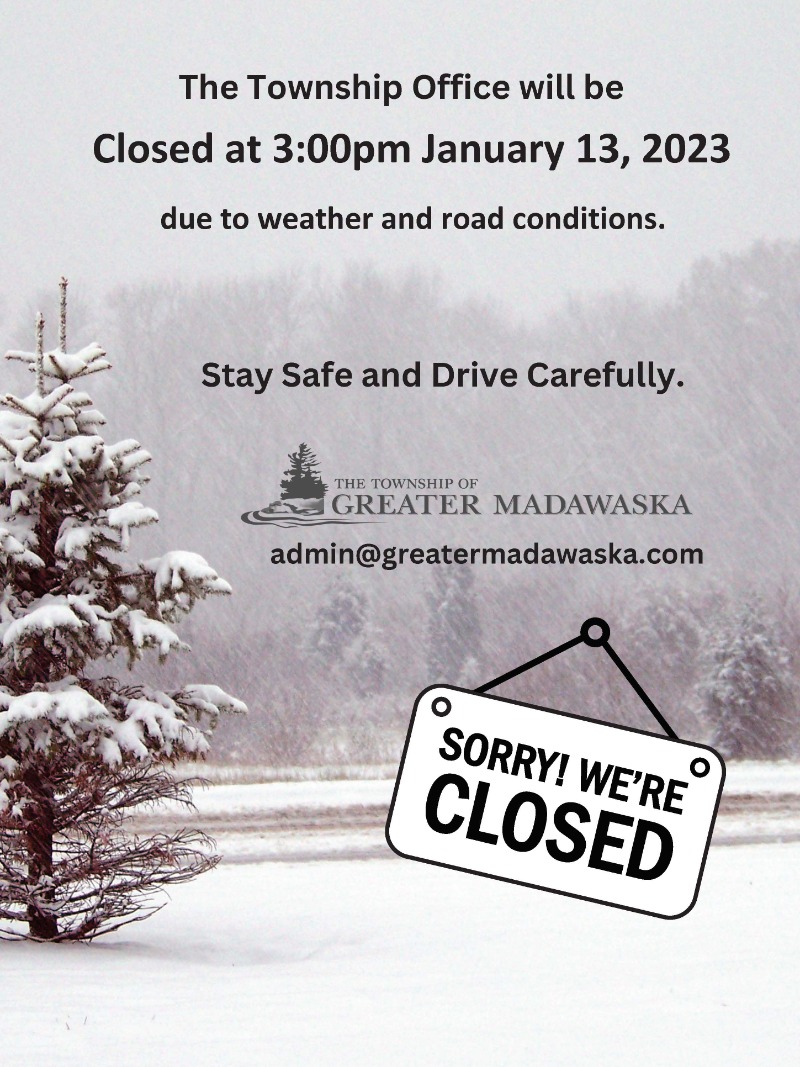 Posted on Friday, January 13, 2023 02:51 PM
The Township Office will closed at 3:00pm January 13, 2023
due to weather and road conditions.
Stay Safe and Drive Carefully.
Posted on Thursday, January 05, 2023 09:46 AM
It's that time of year! While the mild temperatures have been lovely, they have not been helpful for winter sports. Some colder temperatures are coming this weekend and the Facilities Staff will be working around the clock this weekend and into next week to make ice at the Griffith Rink and the Calabogie Rink. The goal is to open both on Saturday, January 14, 2023. Stay tuned for updates!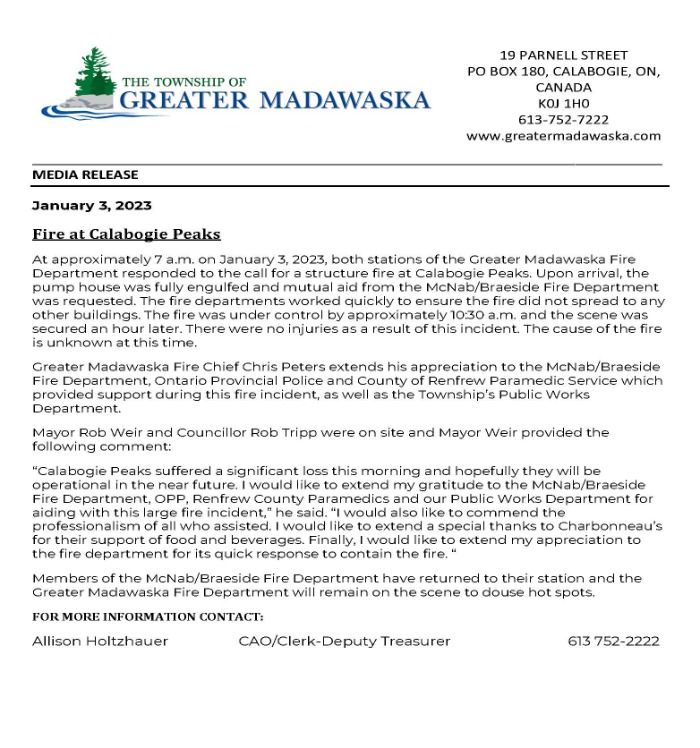 Posted on Tuesday, January 03, 2023 02:36 PM
Media Release, January 3, 2023, Fire at Calabogie Peaks
At approximately 7 a.m. on January 3, 2023, both stations of the Greater Madawaska Fire Department responded to the call for a structure fire at Calabogie Peaks. Upon arrival, the pump house was fully engulfed and mutual aid from the McNab/Braeside Fire Department was requested. The fire departments worked quickly to ensure the fire did not spread to any other buildings. The fire was under control by approximately 10:30 a.m. and the scene was...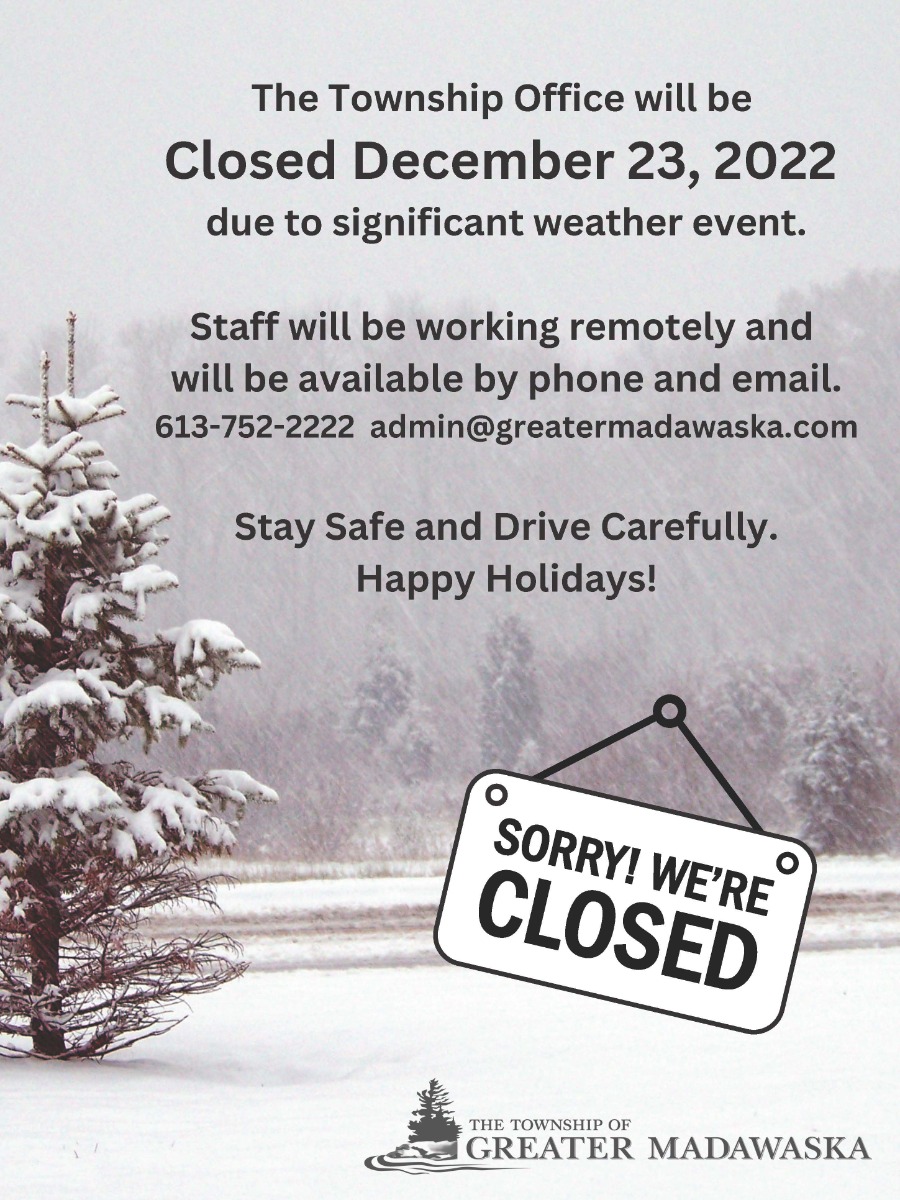 Subscribe to this page