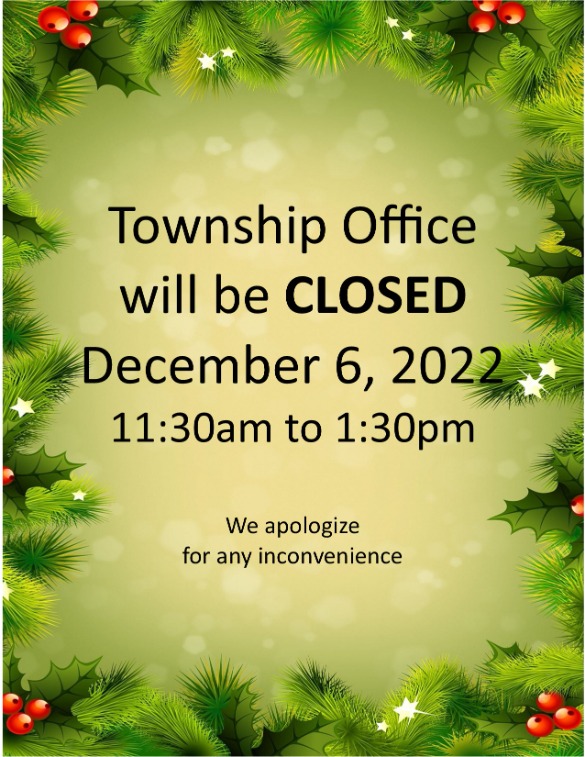 Posted on Friday, December 02, 2022 03:07 PM
Please note that the Township office will be closed for lunch on Tuesday December 6, 2023, 11:30am-1:30pm
Thank You
Posted on Friday, November 25, 2022 09:57 AM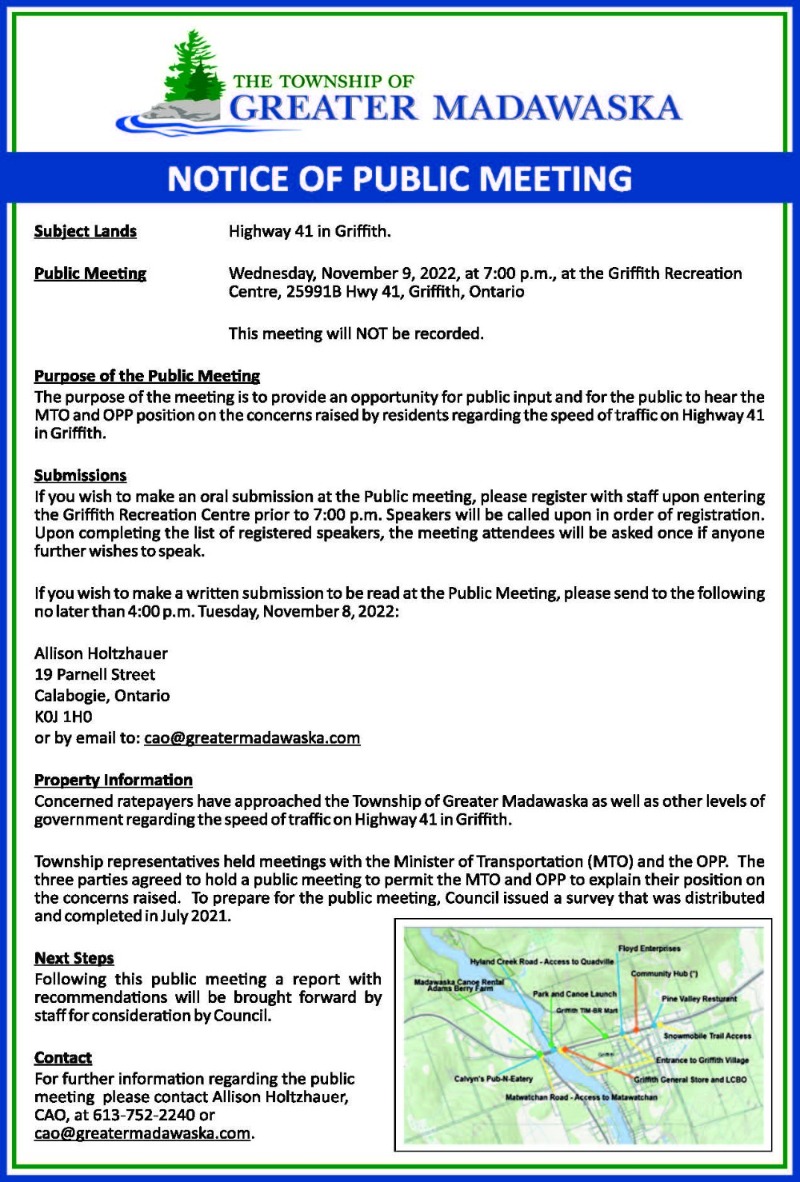 Posted on Tuesday, November 01, 2022 04:01 PM
Subject Lands Highway 41 in Griffith.
Public Meeting Wednesday, November 9, 2022, at 7:00 p.m., at the Griffith Recreation Centre, 25991B Hwy 41, Griffith, Ontario
This meeting will NOT be recorded.
Purpose of the Public Meeting
The purpose of the meeting is to provide an opportunity for public input and for the...
Subscribe to this page