Pickleball is On!
Please note:
There will be no Pickleball:
Tuesday, June 27, 2023
Come join-in on Tuesdays and Thursdays 5:30pm-7:30pm at St.Joseph's School, 12629 Lanark Road, Calabogie.
No Fee, No Registration, Just show up and have fun!
Must be over 18years of age.
For more information, please contact Deputy Clerk Robin Emon by email or phone 613-752-2229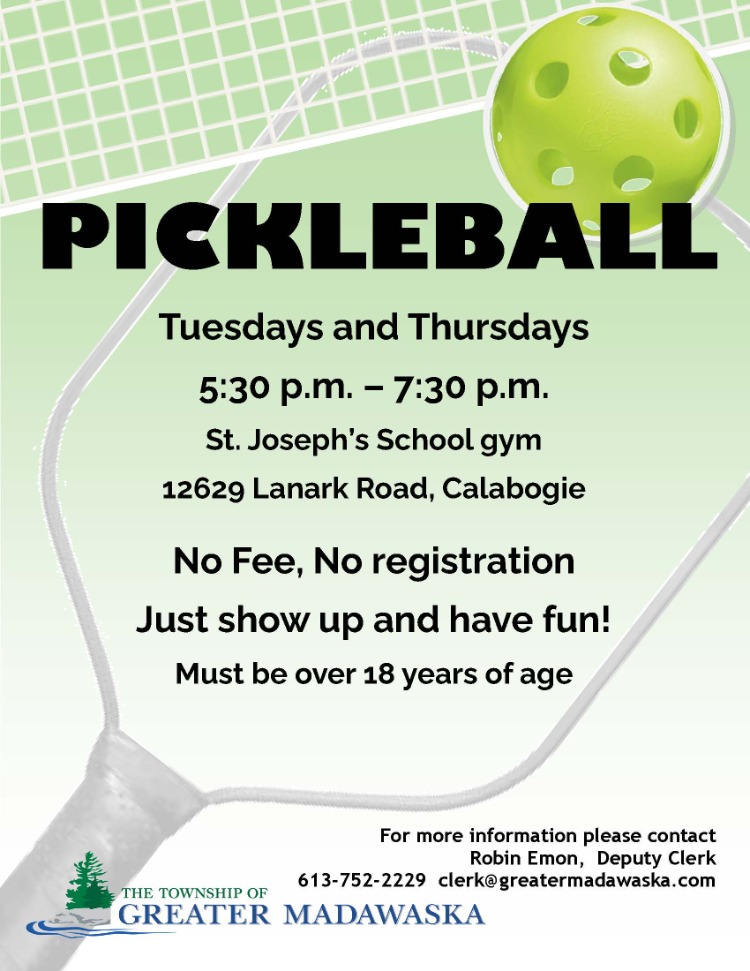 What is Pickleball and how to play?
Pickleball is a racket/paddle sport that was created by combining elements of several other racket sports. Two or four players use solid paddles to hit a perforated polymer ball over a net. The ball is much like a wiffle ball, with 26–40 round holes.
The Pickleball Canada website has lots of great information about the rules and how to play.
Subscribe to this page