Community Group Spotlight Program Information
The Township of Greater Madawaska is pleased to announce the start of a new Community Group Spotlight Program.
We rely on the contributions of volunteers and their organizations whose efforts contribute significantly to the quality of life in our community. We see volunteers supporting family, friends, neighbours and strangers and we recognize the value of caring, compassion and community engagement that is shown regularly in Greater Madawaska. This Community Group Spotlight program gives us an opportunity to celebrate, recognize and thank volunteers and create awareness for the important work that many people do in and for our Township.
One group will be featured each month by means of an article and photo, posted on the Township's website and Facebook Page.
To be eligible for the Community Group Spotlight, Groups must be non-profit community groups and be based in the Township of Greater Madawaska with the majority of services geared towards Township of Greater Madawaska's residents.
Township of Greater Madawaska, 19 Parnell St, Calabogie ON, K0J 1H0
or by email to:
Please be advised the information submitted will become property of the Township of Greater Madawaska.
Any questions can be directed to Deputy Clerk Robin Emon by phone 613-752-2229 or email.
July 2022 Matawatchan Hall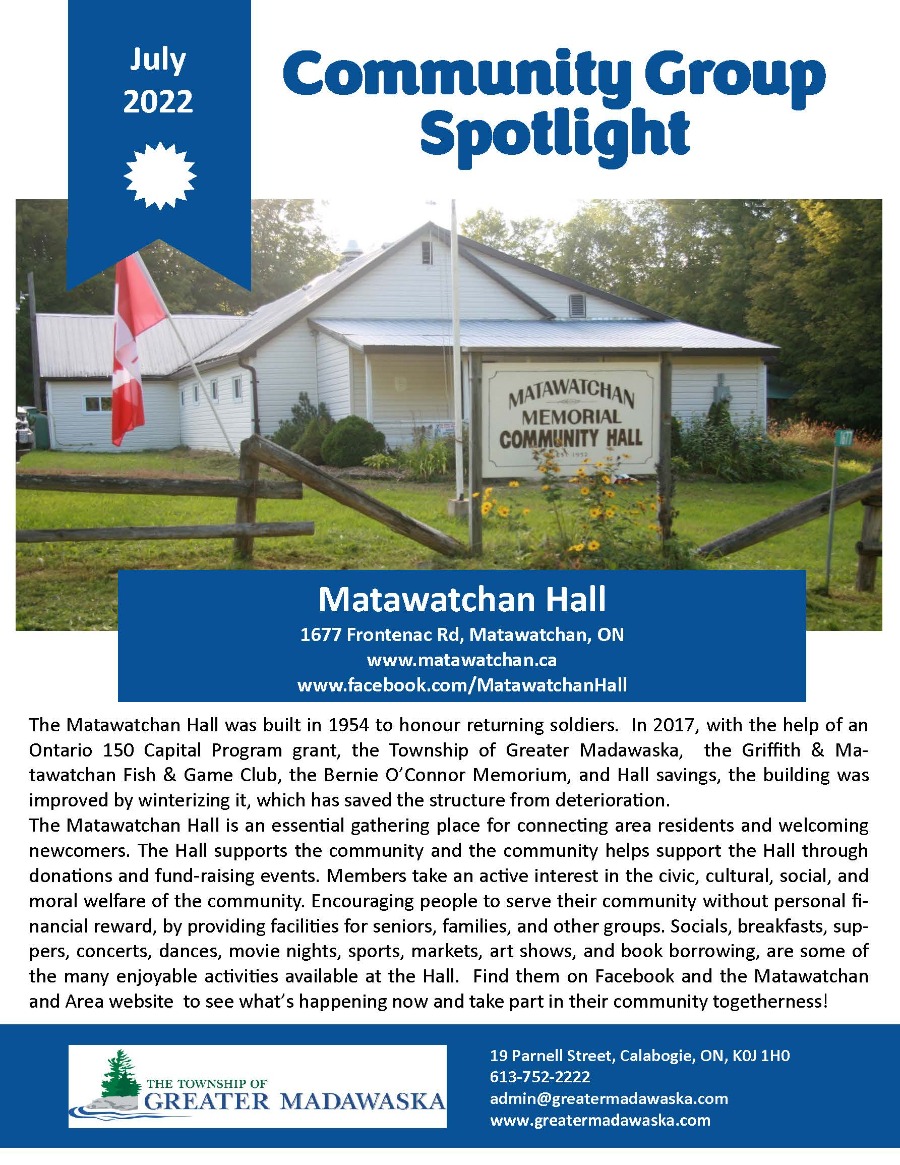 August 2022 Calabogie Craft Group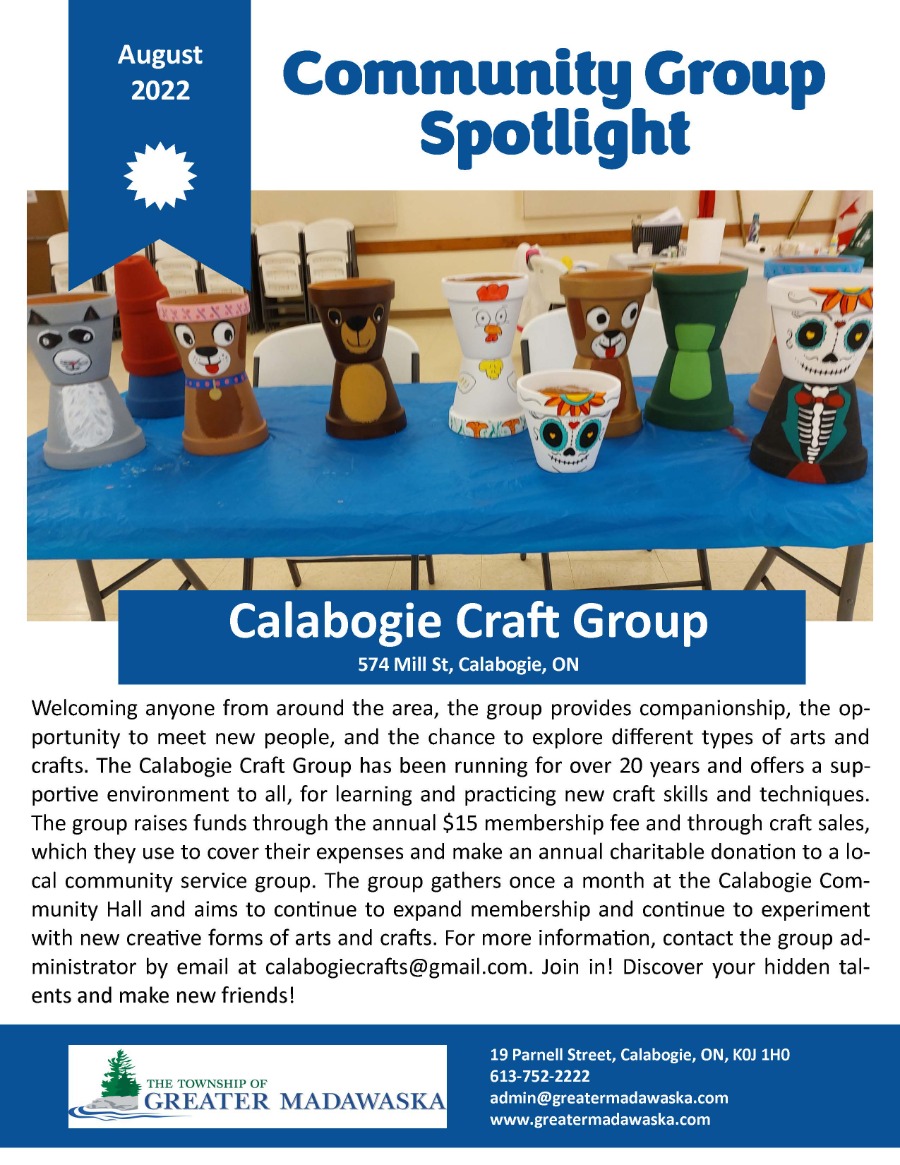 October 2022 Denbigh Griffith Lions Club
Denbigh Griffith Lions Club Article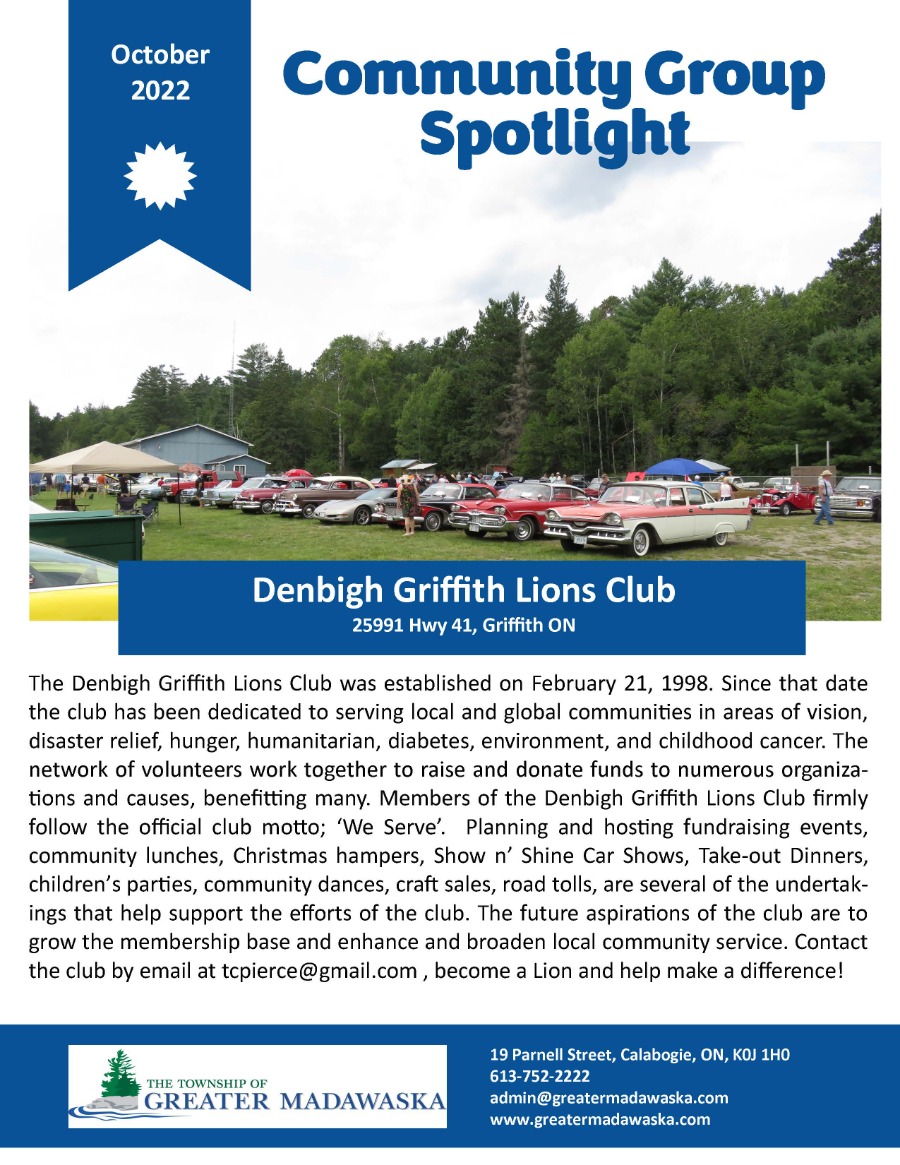 November 2022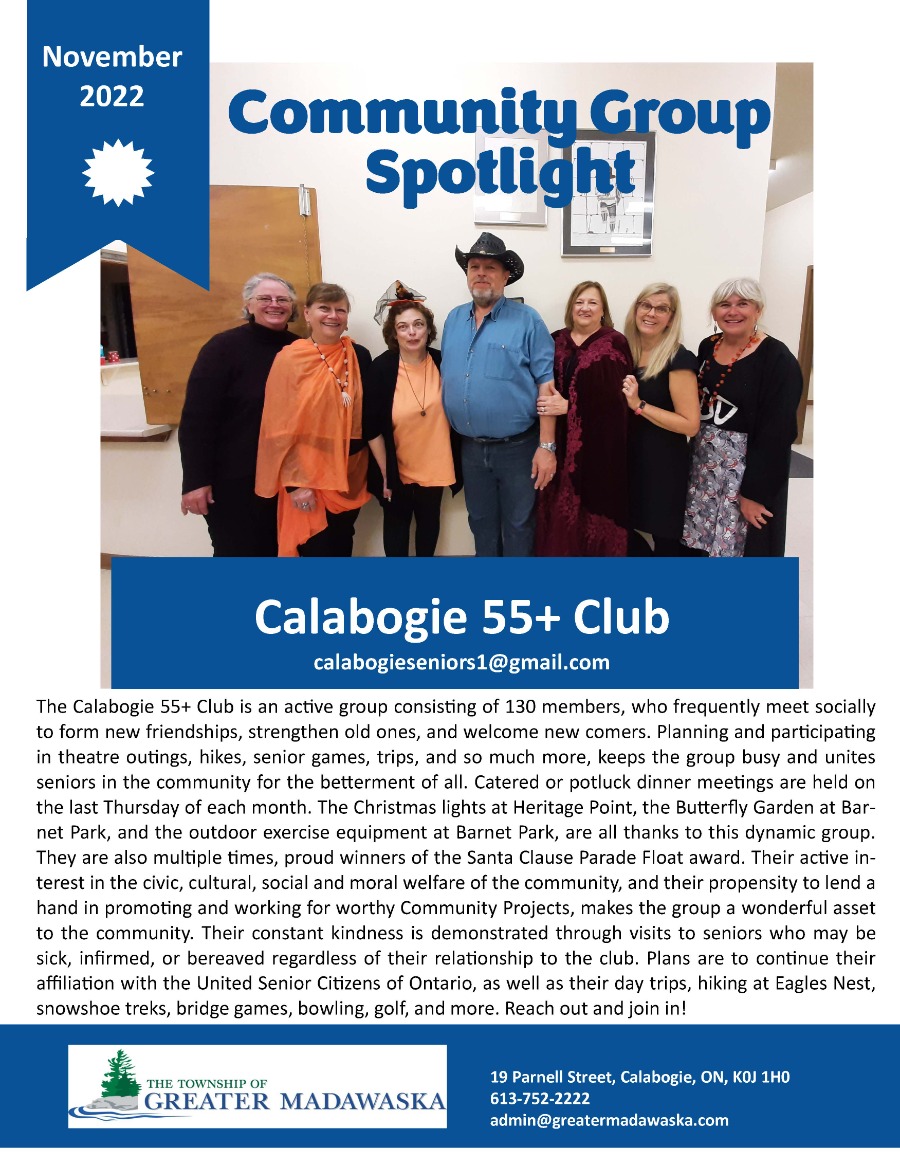 Subscribe to this page