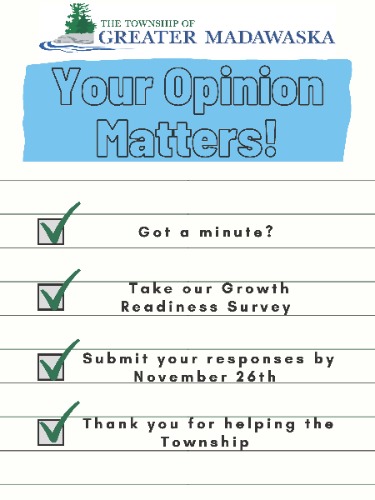 Your help is needed. The Township of Greater Madawaska is working towards creating a Growth Readiness Action Plan.
Please help by completing our survey to share your experiences living, working, and visiting the Township. Please share this survey with any friends, family, and fellow community members that may also be able to help. All responses will help shape the direction for our community.
Survey monkey link:
https://www.surveymonkey.com/r/GMTownship
Printable PDF:
Growth Readiness Plan Survey
The survey will remain open until November 26th, 2021.
Thank you to all of you who participate in the survey. Your help is greatly appreciated.
Subscribe to this page