Outdoor Opening Ceremonies kick off Renfrew County 2023 Ontario Winter Games February 2 in Renfrew
It's finally time for the Games to begin! After more than two years of planning by the Games Organizing Committee and work behind the scenes by numerous volunteers, the Renfrew County 2023 Ontario Winter Games officially open February 2.
The Opening Ceremonies will be held outdoors at Ma-te-Way Park in Renfrew February 2 beginning at 6:30 p.m. The area will be open at 5:30 p.m., so it is recommended people don't arrive too early as it is expected to be cold and windy Thursday evening. Attendees are encouraged to dress appropriately for the weather.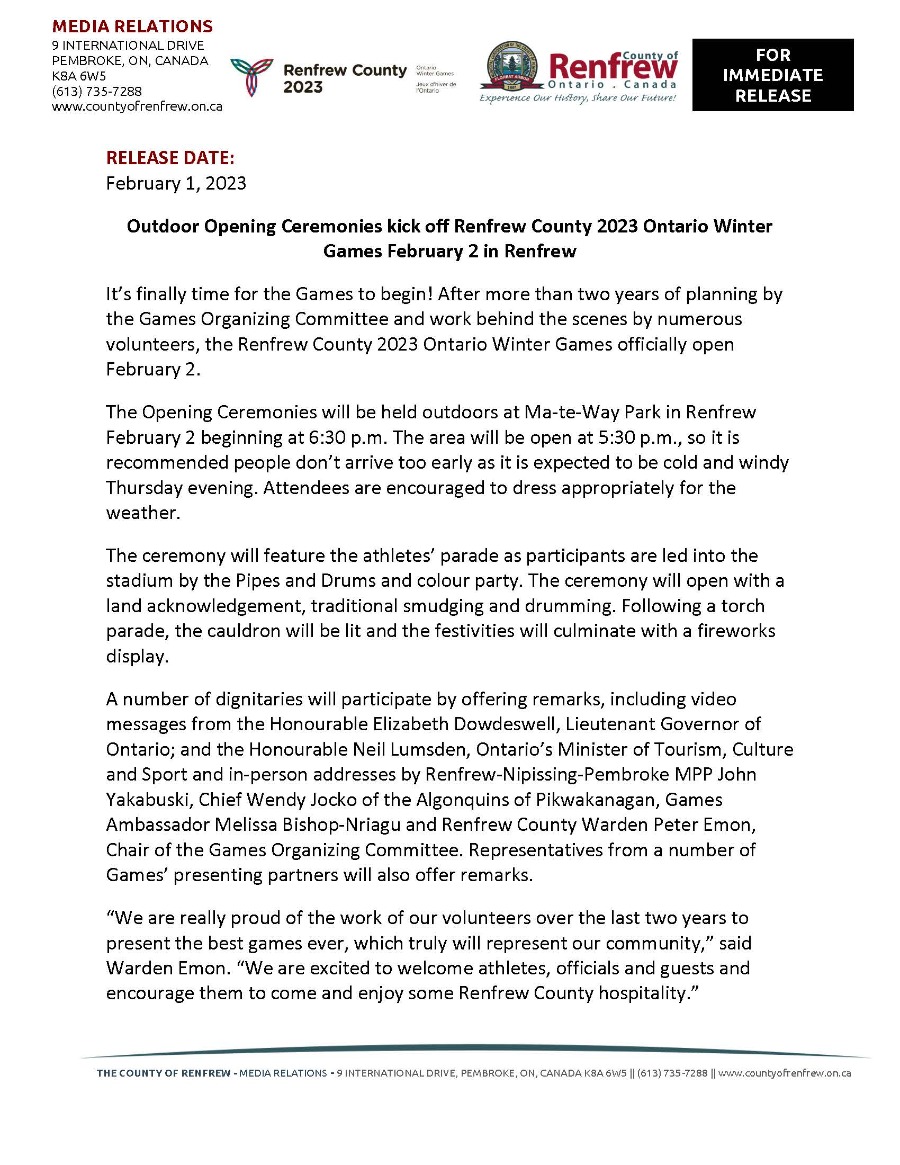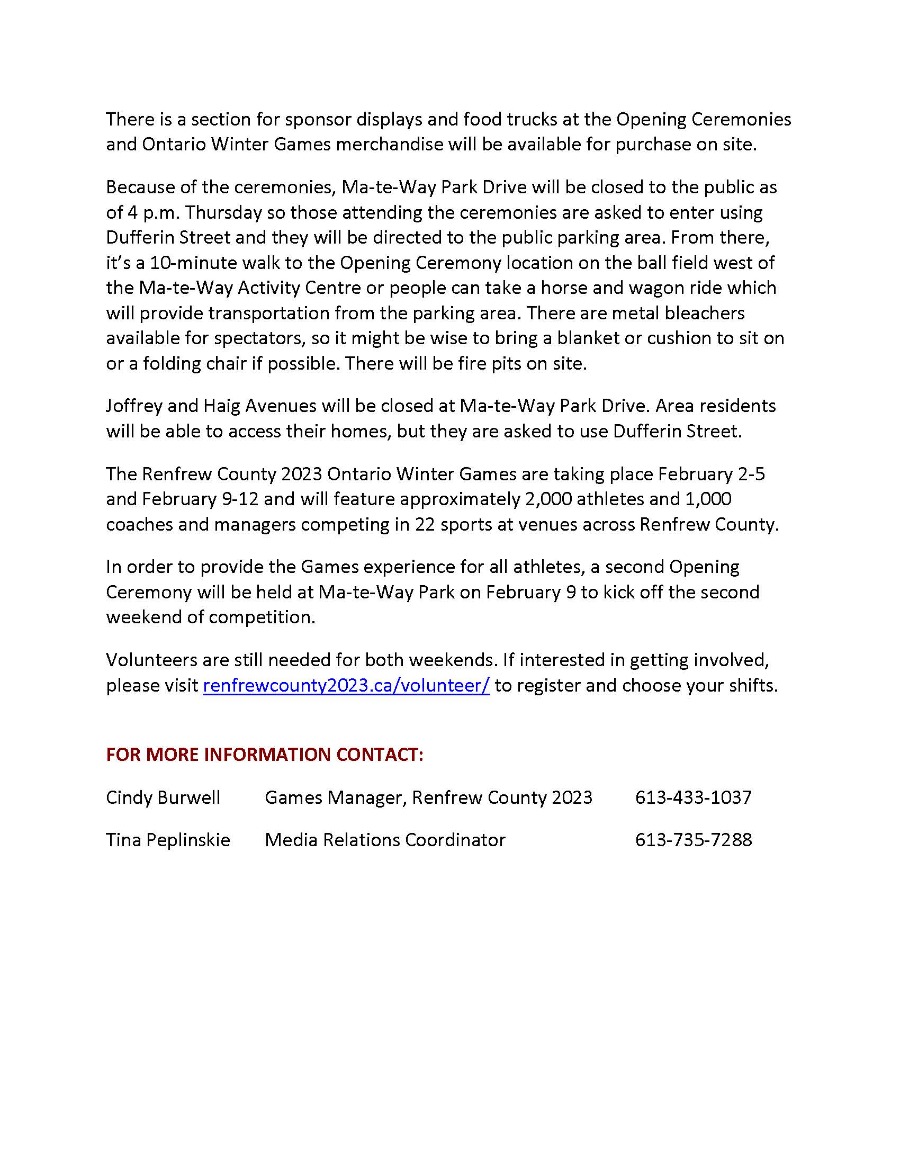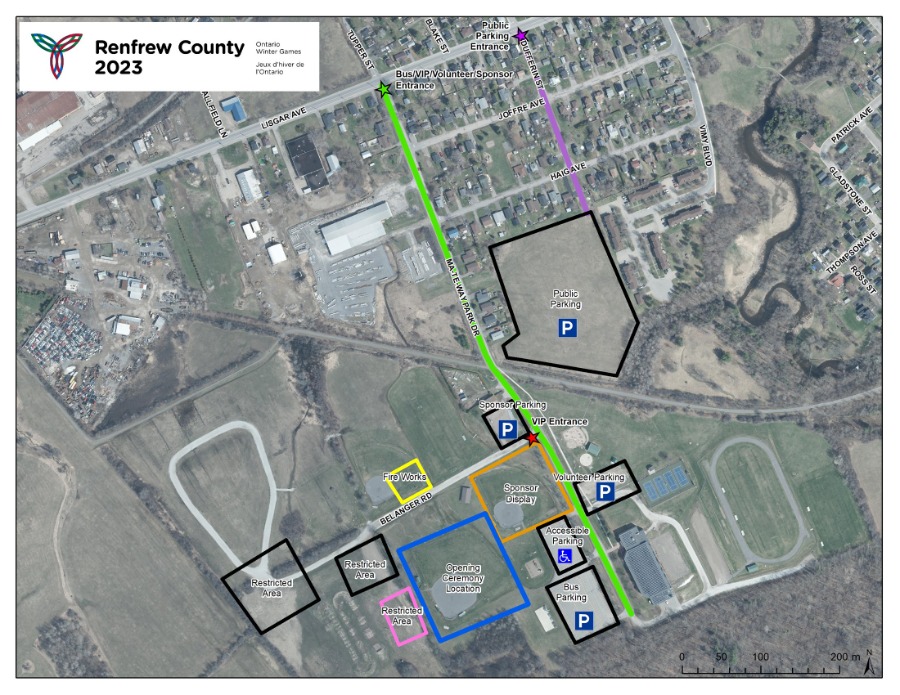 Subscribe to this page