Public Notice of Road Construction - County of Renfrew
REHABILITATION OF COUNTY STRUCTURE B057 (MOUNT SAINT PATRICK BRIDGE) IN THE TOWNSHIP OF ADMASTON/BROMLEY
As you may be aware, beginning in June 2022 the County of Renfrew will commence construction on the Mount St. Patrick Bridge (B057) in the Village of Mount St. Patrick.
WHO: The County of Renfrew has retained the firm, Coco Paving Inc., to complete the construction works.
WHY: The bridge must undergo a rehabilitation in order to extend its service life.
WHAT: The project consists of a major rehabilitation of the bridge. Rehabilitation will require the bridge be fully closed to all vehicular and pedestrian traffic for the entire duration of the construction project.
WHEN: The work is anticipated to begin June 20, 2022 and will continue until September 2022.
WHERE: Mount Saint Patrick Road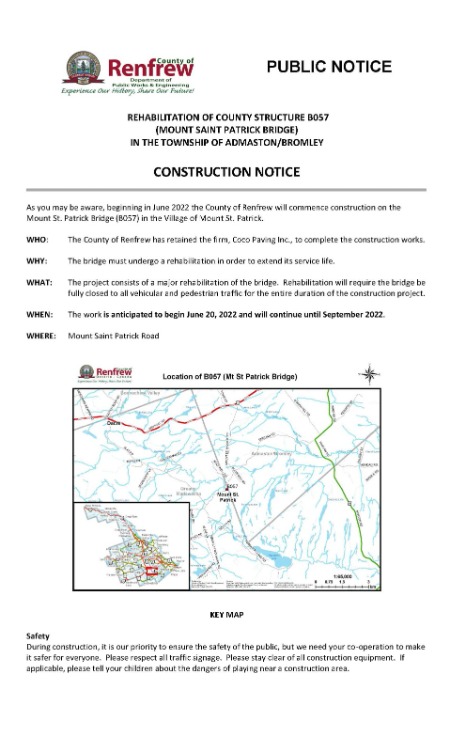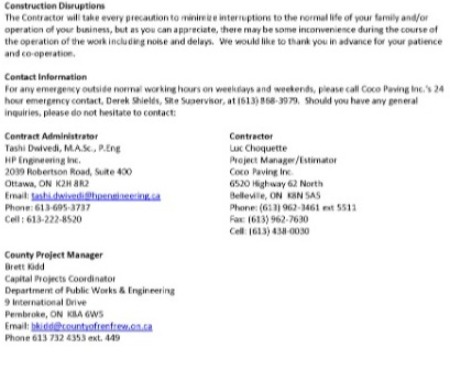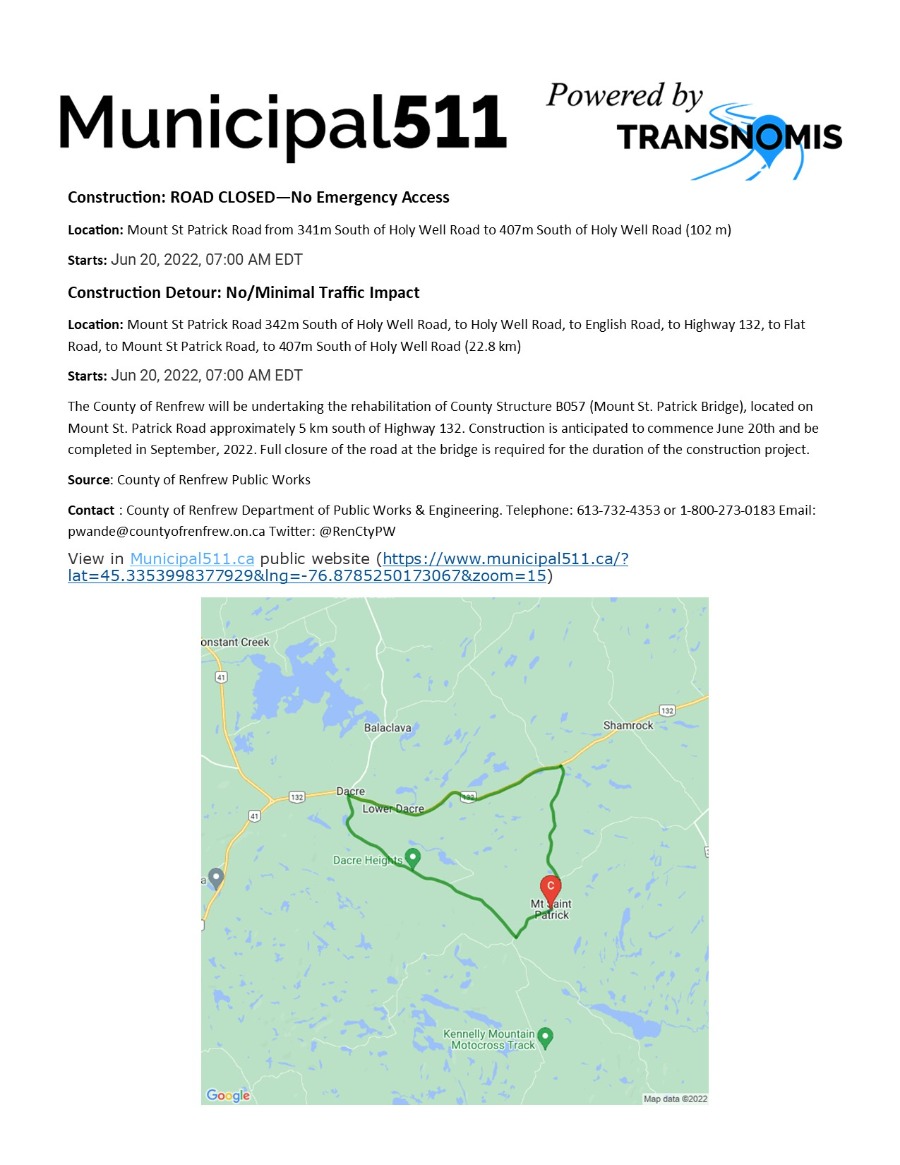 Subscribe to this page