UPDATE regarding the 2022 Greater Madawaska Skating Program.
Due to the recent COVID-19 restrictions announced by the Province, we have had to make the decision to postpone the Skating Program.
This postponement is made in the hopes that the restrictions will not be extended by the Province.
The new program dates are;
Thursday February 3, 10, 17 and 24.
Times vary depending on program. Times and costs are listed on the registration form
Please submit completed form and payment by February 1, 2022, spaces are limited.
The Registration form can be submitted online or you can use a printed version if needed.
Pleased contact the office for further information, 613-752-2222 or by email.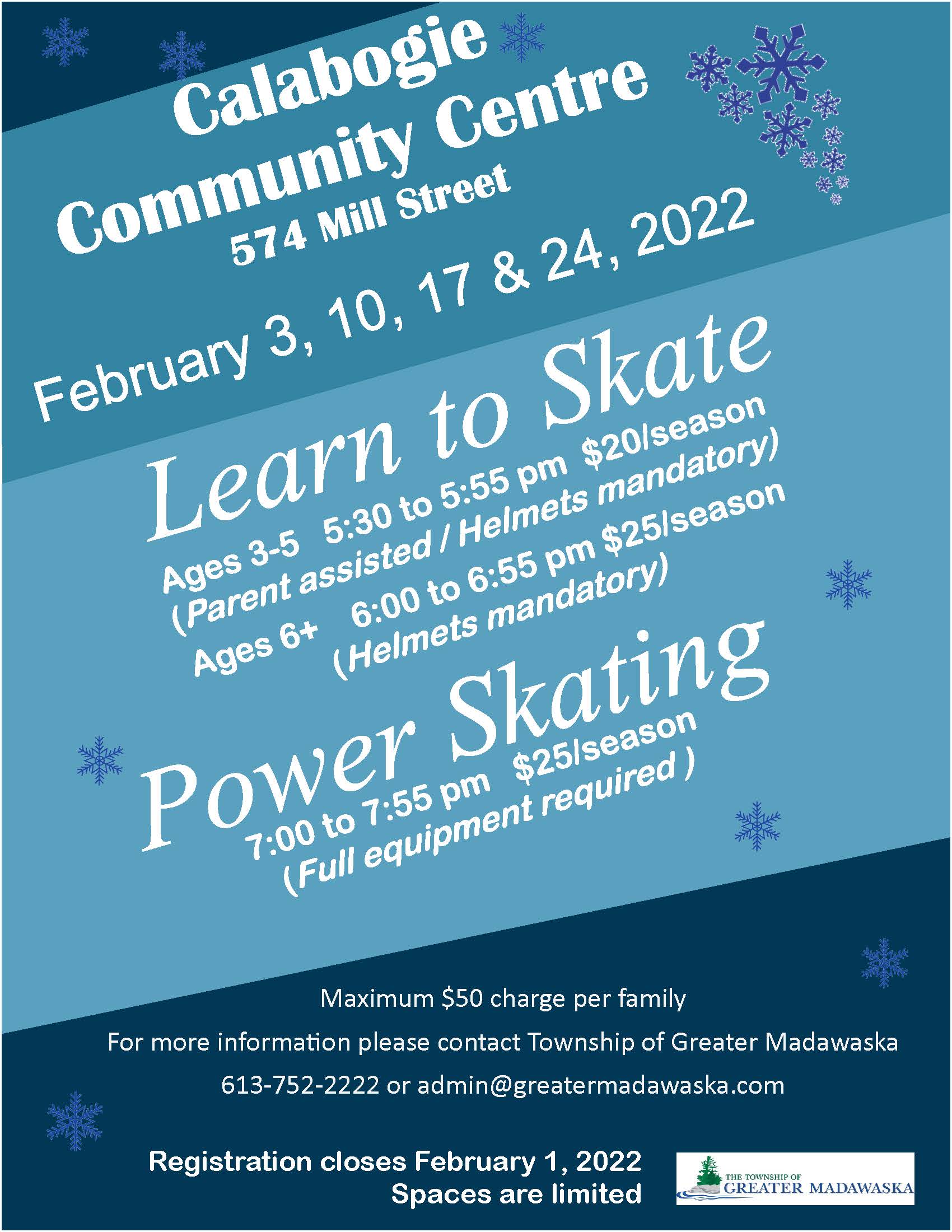 Subscribe to this page